$75.00 not incl. 7% tax
In stock
Share
Product Name: Skin Colla
Effect: Collagen is used to improve and recover ligaments and tendon that are damaged during internal and external treatments or surgeries to supplement muscles, biological membranes, cartilage.
Atelocollagen effect:
Replaces damaged tissue with new collagen and promotes collagen production.
Gives collagen supplementation and regeneration effects.
Shape and Structure – Principle of Operation 
As a biological material for tissue recovery using collagen as a main component, it is injected into the subcutaneous (dermal-epidermal boundary and dermal surface) layer and is used to temporarily improve wrinkles in the face of adults through physical repair
This product minimizes the immune response by removing antigenic telopeptide.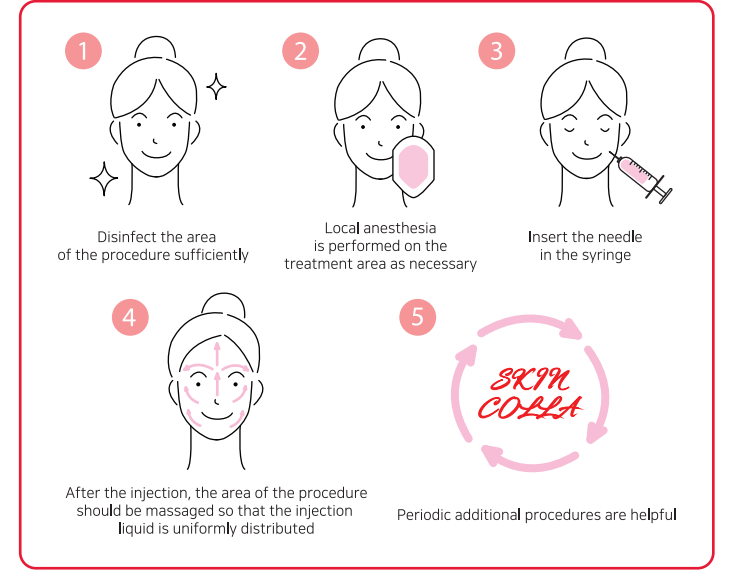 | | |
| --- | --- |
| Weight | 5 oz |
| Dimensions | 5 × 6 × 2 in |