Hyaluron Pen

basic training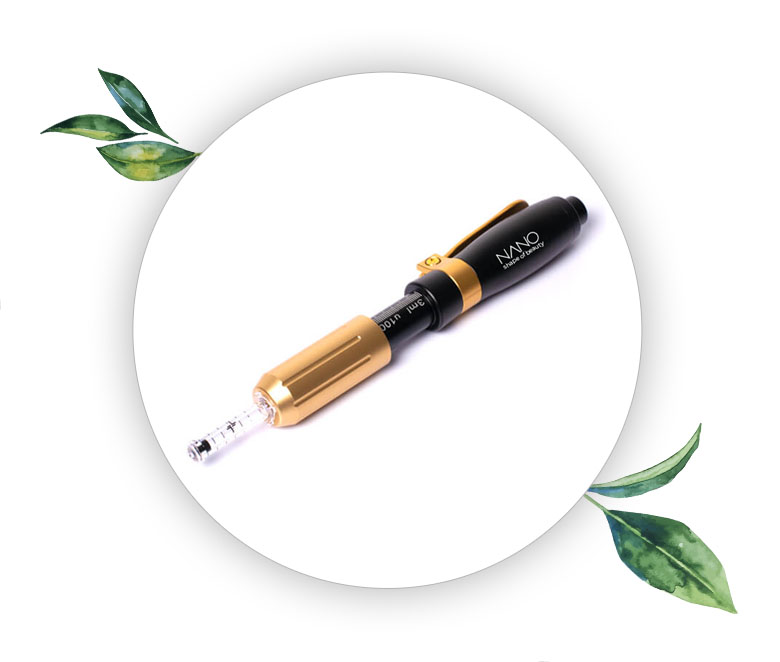 Kit:
- 2 boxes of hyaluronic acid each with 2 syringes total 4.4ml HA
- hyaluron pen with two diposable tips 0.3 and 0.5ml
- step-by-step book
- 10 syringes 0.3ml
- fat dissolve product 1 vial
- 5 syringes 0.5 ml
- applicator 1pcs
- certificate of completion

Training is intended for students without any experience with a Hyaluron Pen. This course provides knowledge how to prepare hyaluronic acid to use with pen, how to set up pen, all methods for lip infusion: natural look, plump lips, sharp shape, how to create Cupid's bow, fuller lips, Russian style, corner lift, how to fix asymmetrical lips, which area of lips is not safe to infuse and why sometimes our clients have lumps and bruises. Also practice on live model.
What is Hyaluron Pen Training?
The Hyaluron Pen is an innovation that deposits Hyaluronic Acid Filler in the top of the dermis without traditional needles or injections. This is called infusion (as opposed to injection). With this infusion you can offer painless fillers to plump lips, creating a nice lip shape. You can do natural lips, volume lips, Russian lips, lip lifting and reduce asymmetry. You can also reduce wrinkles like smile lines, crows feet, smoker lines.
Who is the Hyaluron Pen training for?
Estheticians, cosmetologists, permanent makeup artists, SPA and Beauty salon owners, anyone in the beauty industry who wants to offer the newest treatments for their clients.
Training include:
- detailed manual
- live training with practice on live models step by step how to do lips infusion, wrinkle filler and fat dissolve (8 hours)
- what products are the best and last longest
- what results can be expected
1 day | 8 hours training | $1800