Nano brows
(powder and microblading)
permanent makeup training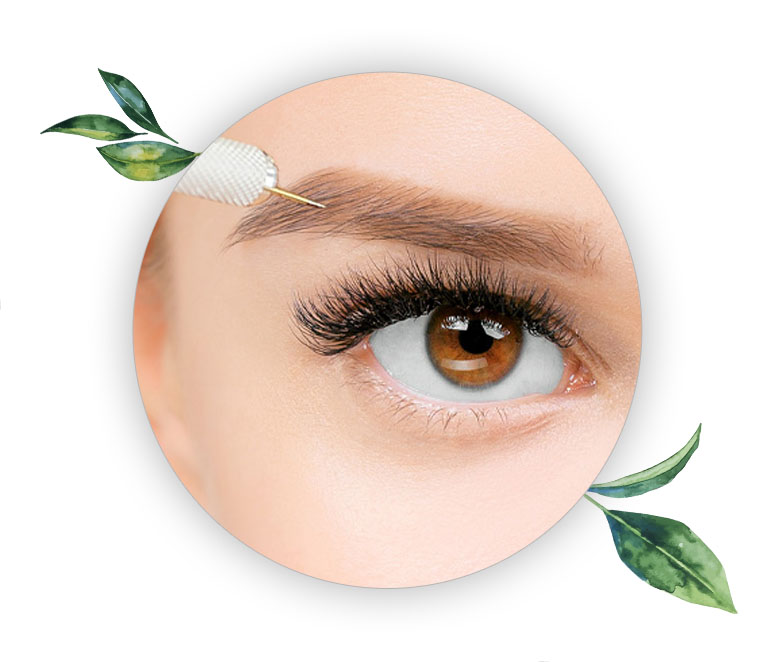 Day 1
Theory
Sanitation
Color theory
Mapping
Layout of each hair stroke
Primary Hair strokes
Secondary hair strokes
Complementary hair strokes
Shaping
Choosing the right method for your client
Choosing the right needles based on different skin types
Practice with machine on artificial skin and mats
Day 2
Work on artificial skin
Face mapping
Drawing eyebrows with string
Drawing eyebrows with stencils
Demo
Mixing Pigments
How to take good pictures
How to correct mistakes
Work on 2 live models using Powder Brow Technique
Day 3
Consent forms
Contraindications
Numbing
Aftercare
Preparing workspace
Consultation
Work on 1 live Model using Traditional Microblading Technique
---
Kit include:
3 artificial skin
3 training mats
3 pigments
caliper
string for mapping
10 Nano blades
pencils
book step by step


Kit Value - $999


Germany nano device for nano pigmentation (brows,lips,eyeliner,medical pigmentation) masterclass certification
GIVE YOUR CLIENTS PERFECT BROWS THEY WILL LOVE
During this 3 day intensive hands-on microblading training and certification course, students will learn Master Trainer, Izabela's world famous technique. Learn to map a perfect brow and design a brow pattern to complement your clients face. Students receive step by step instruction, learning the manual blading technique and the newer advanced Ombre powder brow technique for achieving natural looking eyebrows with a powder effect. Using these methods, students learn how to customize a pattern based off of your client's own natural hair growth pattern, giving them the most natural looking results possible.


---
ALL SKILL LEVELS WELCOME
Whether you're completely new to the industry or a practicing artist looking to advance your education and knowledge, our course is designed to lead you to a lucrative career.


---
WHY LEARN BOTH TECHNIQUES?
Many clients are going to require both manual microblading and powdered brow techniques during their appointment. For that reason, we include both applications in our microblading training.


---
TYPES OF MICROBLADING
MANUAL MICROBLADING/ 3D BROWS
Ink is deposited with a manual pen; the super fine blade allows the technician to draw crisp, thin and natural looking hairs on the first dermal layer of skin. The results often last from 1-3 years depending on the client's skin. The results are natural looking and long lasting.

Benefits of Manual Microblading:
Someone with fine, sparse, or no eyebrow hair that would like to add hair and texture to their brows will benefit best from manual microblading.

POWDERED HD/OMBRE BROWS
Ink is deposited with a machine; Ink is dispersed in very fine dots of pigment into the skin. The application of ink is more superficial, depositing the ink in the epidermal layer of the skin. The technique is in the name. Powdered with a faded front and crisp at the end. The results can last 2-3 years. Powdered brows give a soft and natural powdered makeup look.

Benefits of Powder HD/Ombre Brows:
Someone with fuller eyebrows that wants to have them filled in and thicker are well suited for Powder Brows.


---
CAREER OPPORTUNITIES
Demand for microblading is exploding across the cosmetic industry. As a result, businesses are looking for talented artists. A relatively new procedure, microblading is the perfect solution for those who aren't born with naturally full eyebrows or need to reconstruct, define or fill-in their brows. Skilled microblading artists can charge $500.00- $1800.00 for a session..


---
PRACTICE YOUR NEW SKILLS
Becoming a first class microblading artist takes time and effort. It is very important for students to take the time and practice your new skills as often as possible. We'll provide the technique and the tools, you provide the passion to succeed.


---
CERTIFICATION
Most states, employers and insurance companies require you to hold a microblading certification in order to practice. Thrive Skin Institute is a fully accredited school approved to offer a microblading certificate.


---
HANDS-ON LEARNING
Our 3 Day Course is packed with hands-on learning. Our Instructors offer personalized education and one-on-one time. We walk you through this course step by step, enabling you to treat your future clients with confidence. This course allows for students to work on 3 live models, under the direct supervision of our Master Trainer. All enrolled students are responsible to arrange 3 live models(client, friend, relative, any person age 18 years or older) to participate in the hands-on application training under the direct supervision of an instructor. Students work on 2 live models day 2 and 1 live model day 3. If you need help securing models let us know.


---
LIFETIME SUPPORT
We offer our students lifetime support. Our instructors are available to offer guidance and answer your questions as you start your new career.
3 days | 24 hours training | $2950